Highly rated Coolangatta, Gold Coast holiday resort.
A few minutes drive from the Coolangatta Airport and right on the door step of some of Australia's most beautiful beaches, our holiday apartments offer the perfect atmosphere and facilities for a great holiday.
"Great stay & Staff"
"Had a fabulous 3 day stay recently in a 2 bedroom apartment. Fantastic facilities in the room. Check in was easy with the wonderful reception staff. Chris, the Manager was also great to deal with. Stayed in the North tower overlooking the Tweed inlet. Easy parking, fantastic room, excellent staff. Would highly recommend."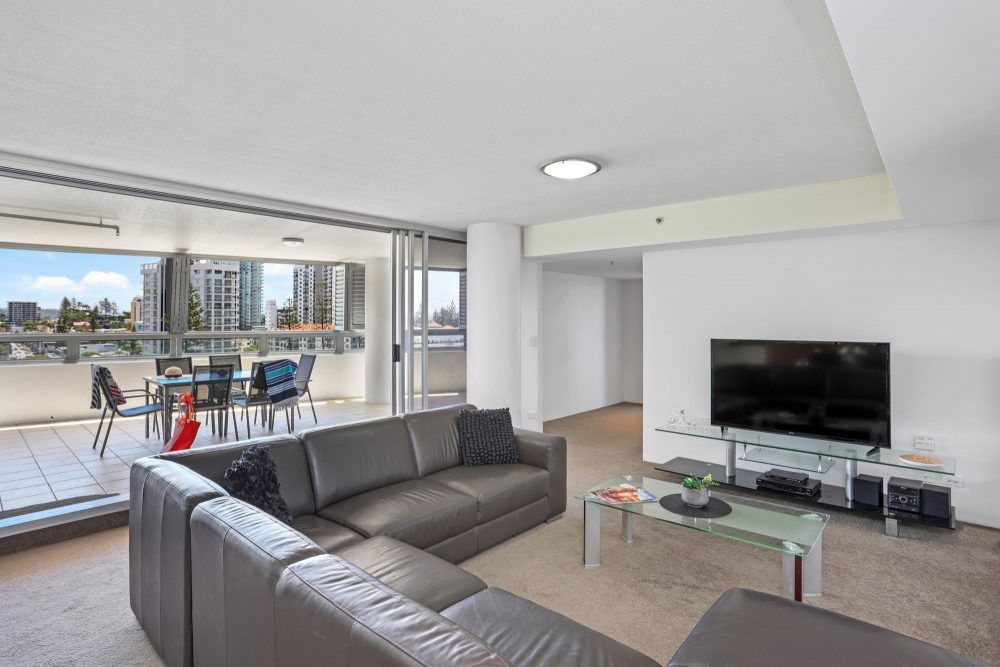 "Beautiful units"
"We have just had a great 2 nights at Tweed Ultima the unit was beautifully furnished and met our needs. The bed was really comfortable, the balcony was huge with a lounger, chairs and a dining table. We had unit 1086 located on the 8th floor with amazing views of the hinterland. The reception staff are really friendly Jack & Nurel go the extra mile & are a credit to the company they work for."
"Review of accomodation and service"
"I travel extensively across NSW for business and find that the Tweed Ultima Apartments is one of the best places to stay. I select the Ultima as the place to stay for my holidays.
The accommodation is of high quality and the staff is always willing to help. I would recommend anyone to stay here for either business or holidays or even long term accommodation. I needed help today with printing and scanning of emails and Jack who was at the front desk offered to help me with this and was very happy to help me out. He went over and above what would normally be done, thank you."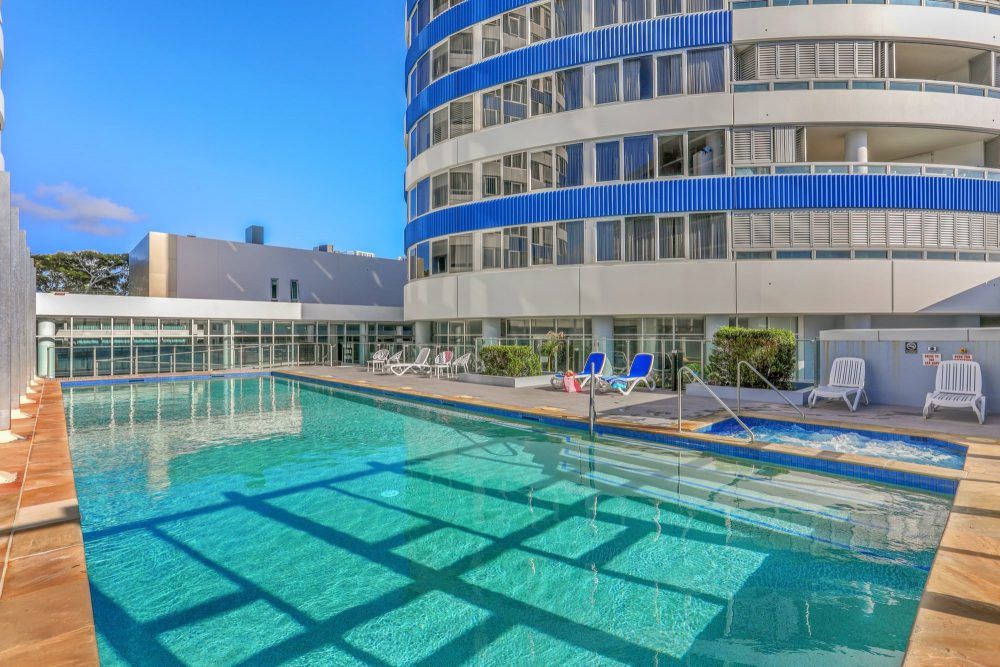 "Stayed for two nights – wonderful!"
"We booked a 2 bedroom self-contained apartment for two nights at Tweed Ultima. It was fantastic. The apartment was beautiful, clean, and had amazing views. The staff were friendly. It was in an excellent location. We really enjoyed our stay and will be staying here if we return to Tweed!"
"Great manager"
"Thanks for a great visit made so much nicer with cooperation and help from Chris the Tweed Ultima manager. We have visited several times now and if we ever have any requests or questions, Chris is the go-to-guy, always cheerful and happy to help. Looking forward to many more holidays at this lovely place."
"Very Happy Here"
"Booked in this afternoon. Large roomy clean rooms. Reception staff were friendly and professional. The location is fantastic. Right near the NSW / QLD border. If fact just up the road you can see the line in the pavement. Walking distance to the Twin Towns club. Walk to a large shopping mall. We were in the North tower facing west. We had views of Surfers Paradise and the beach. The furniture was comfortable and modern. Secure car park. Very happy here."
"Central Point to all"
"Loved the apts. We got a two bedroom and bunked with friends. But we couldn't hear each other. The beds were comfortable, sheets are clean with spectacular views from the North tower. You have room for the kitchen with a microwave and small oven. I recommend this place should you stay as it is close to food and coffee. Small 10 min walk to the plaza should you wish to shop. Beach is close by to walk too. The place is clean and locals are friendly. I would come here more than the Gold Coast!"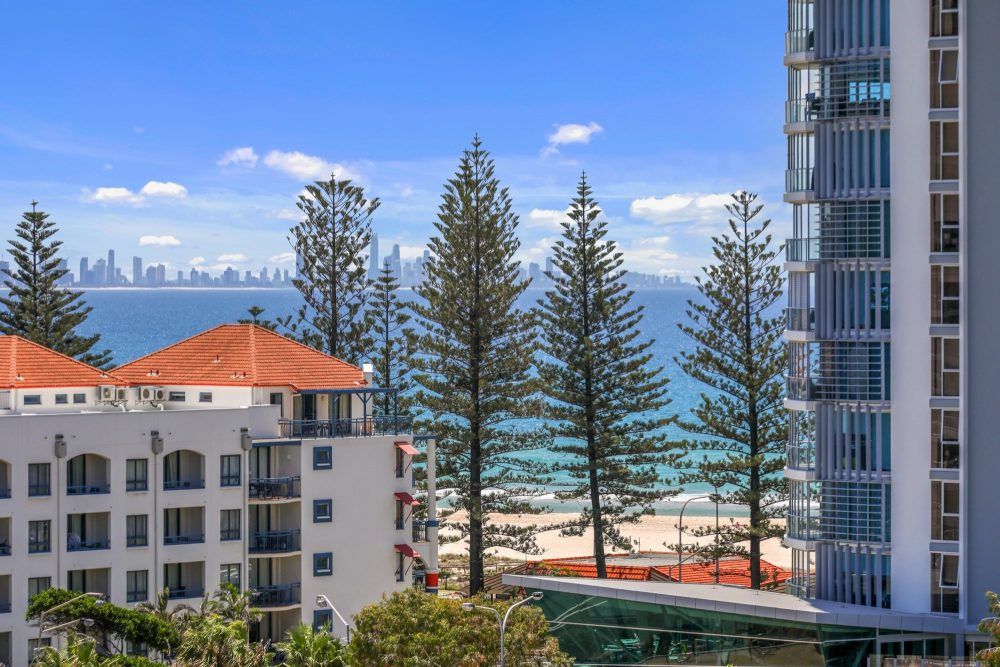 "Wonderful Place"
"We stayed at the Tweed Ultima for four nights from Boxing day until the 3th December. The room (2 bedroom) was fantastic- spotlessly clean and very large. We had a balcony overlooking the bay… beautiful view and enormous. We were on the 9th floor in the north tower. The location is very handy. Short stroll to the bay for a swim or to the beach and the pool was also very nice. Many cafes and restaurants about a minutes walk away as well.The staff at reception were very friendly and helpful. I cannot fault this place at all. Will definitely be back."
"A great location"
"A great location a street away from the harbour. We were lucky enough to be on the 7th floor of the 14 floor building. We had lovely views of the harbour and the Twin Towns Motel was next door. Obviously walking distance to Twin Towns. Also shopping centre is very close and walking distance to enable purchase of groceries in need. We walked two blocks to Tweed River Bowling Club also.
Tweed Ultima consists of two 14 floor buildings and we were in the north tower. The 2 bedroom apartment we had was lovely and spacious with a large balcony. There was a queen room with ensuite and a twin bedroom with a separate bathroom. Nicely furnished with a modern kitchen. Everything you need including a washing machine. Fully air conditioned which I believe is not the case in other hotels I had made enquiries with prior to booking at Tweed Ultima. An allocated car park is provided in the secure basement although we found it a little confusing finding our bay however it might have been us reading the instructions wrong. We arrived out of hours and the procedure gaining access is effective.
The young lady we met at reception the next day was friendly and helpful. She even assisted with getting directions online for a self drive day trip we wanted to do. No wifi in the room but I believe it could be available in the foyer. We could not fault Tweed Ultima Resort and would not hesitate to return. As mentioned before, the views were fantastic and we could not get enough of them spending time on the balcony. We had a Groupon voucher and was great value for money. I was a little concerned with reviews from previous guests I read online but our experience was nothing but favorable."